Forget the socks
July 15, 2012

Posted by Kelly

under

Everyday
For years people have been writing about and talking about what happens to socks after they go into the washer. I always told my children what Erma Bombeck told hers "they went to live with Jesus". In my house you grab whatever two socks are clean… color and pattern mean nothing. Think I'm kidding? Ask the ladies in choir, every practice they would look at my feet to see how closely I got the socks to match that week.
So I don't worry about socks, but today while cleaning out the winter stuff I found these…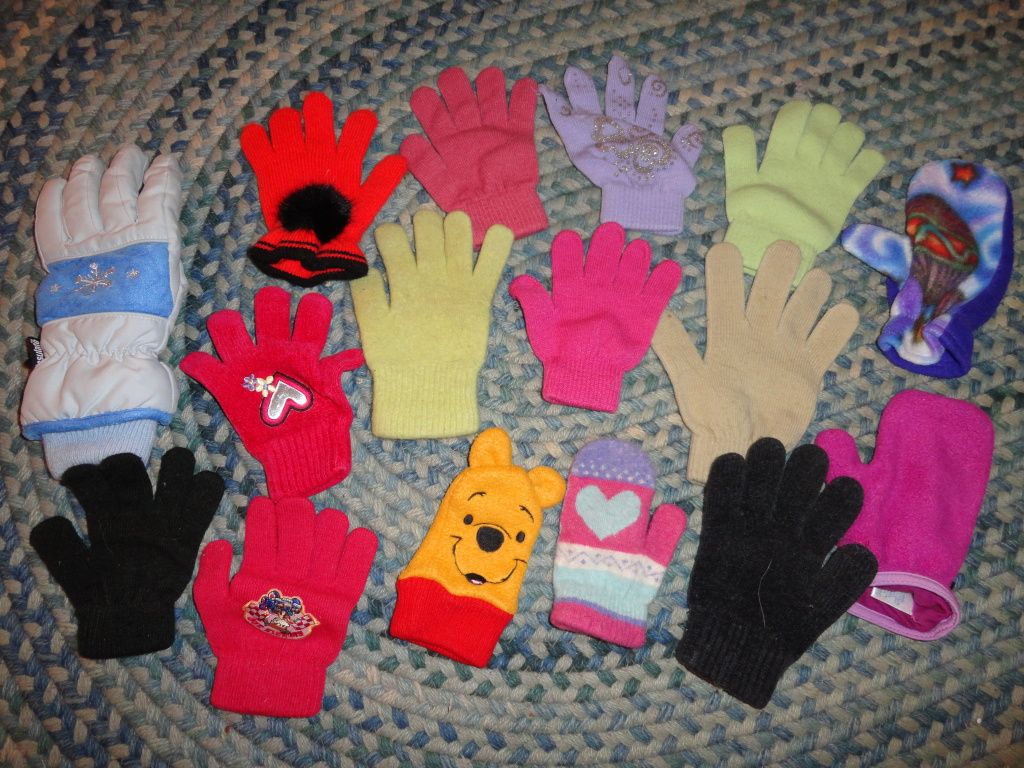 Yep they all are missing their other half. I'm positive they once each had a mate, but now this is all I have. How does this happen? My children have two hands, they leave the house with two gloves and when they return I'm pretty sure they still have two gloves, then they hang them in the bathroom to dry (if they were making snowballs to throw at people) and then they end up back in the winter box.
Now I don't know what to do with them. I don't want to throw them out, most are too small for my family now, so I don't want to keep them in hopes that the other one will reappear. I guess I could make puppets out of them, but who would play with them? And frankly, do I really have time for more crafty stuff. I'm already 5 years behind on most projects and it doesn't look like this will be the year I catch up.
If you happen to have a glove that matches one of these and you don't seem to have a mate, let me know, I would love to know where these little devils ended up!
Leave a Reply