As we are preparing for Hubby to start dialysis, I'm moving furniture around, rearranging, and cleaning out. Today I moved my Great Grandmother's wardrobe and cleaned off the top. It's a beautiful vintage piece, but has some damage from age. I wanted to give the wood a good polish that would remove the dust and leave a healthy surface. After searching the web, I found a bunch of websites with lots of ideas, most however, include the same two ingredients… lemon juice and olive oil. We all know how much I like lemon juice, if you don't, check out these posts… Lemon Cleaner, Lemon Concentrate, Homemade Lemonade and Other uses for Lemons.
So I grabbed a lemon and squeezed and then added some olive oil, I would say it was 2 1/2 parts lemon juice to 1 part olive oil. Using a rag, I applied the mixture and then using a dry rag wiped it down again. It turned out beautiful! I was so pleased that I went through the house with the rest of the mixture and polished my other wood pieces.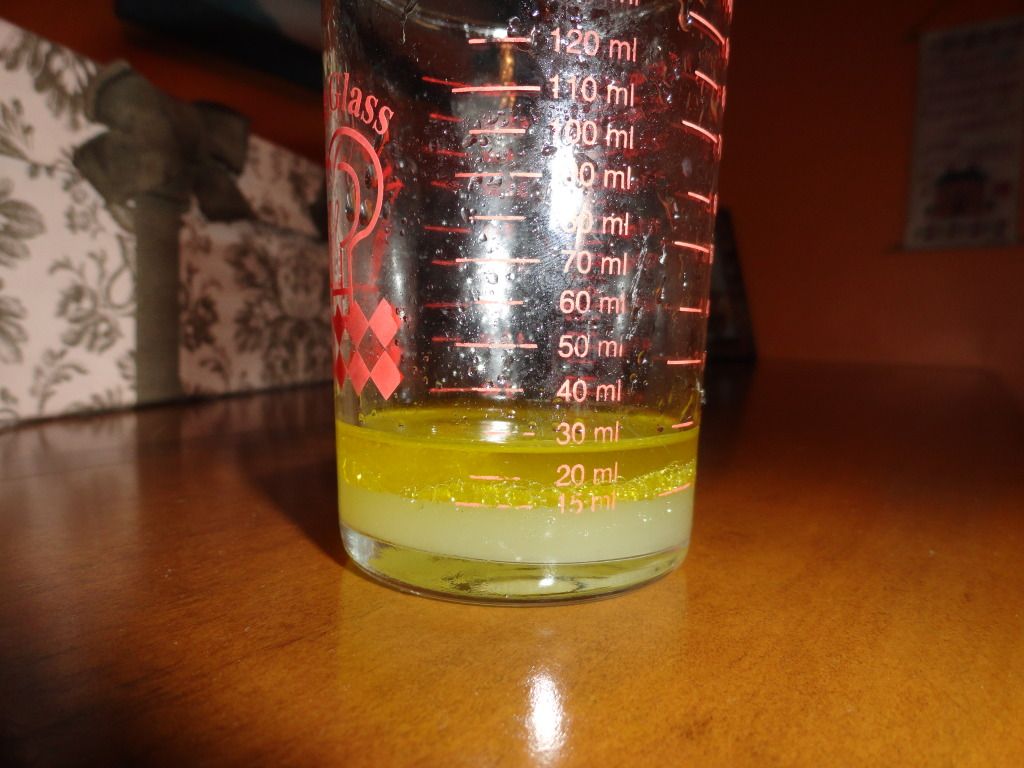 Mixture after I already used some. You can see that the lemon juice and olive oil separate, I just used a spoon to mix it before use.

Before polishing.

After polishing.
Since I was cleaning the top, I decided to clean the clutter too. At one point all these things were important to me, but some were stored where they don't belong and some I no longer have a need for.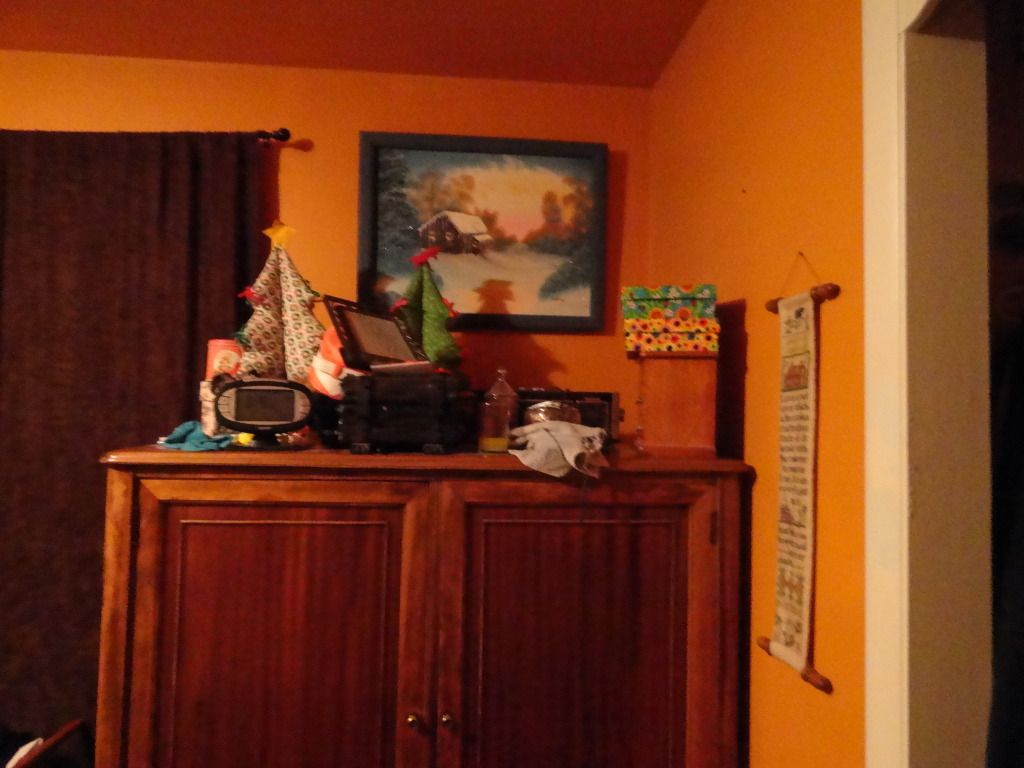 How the top looked before I cleaned it off.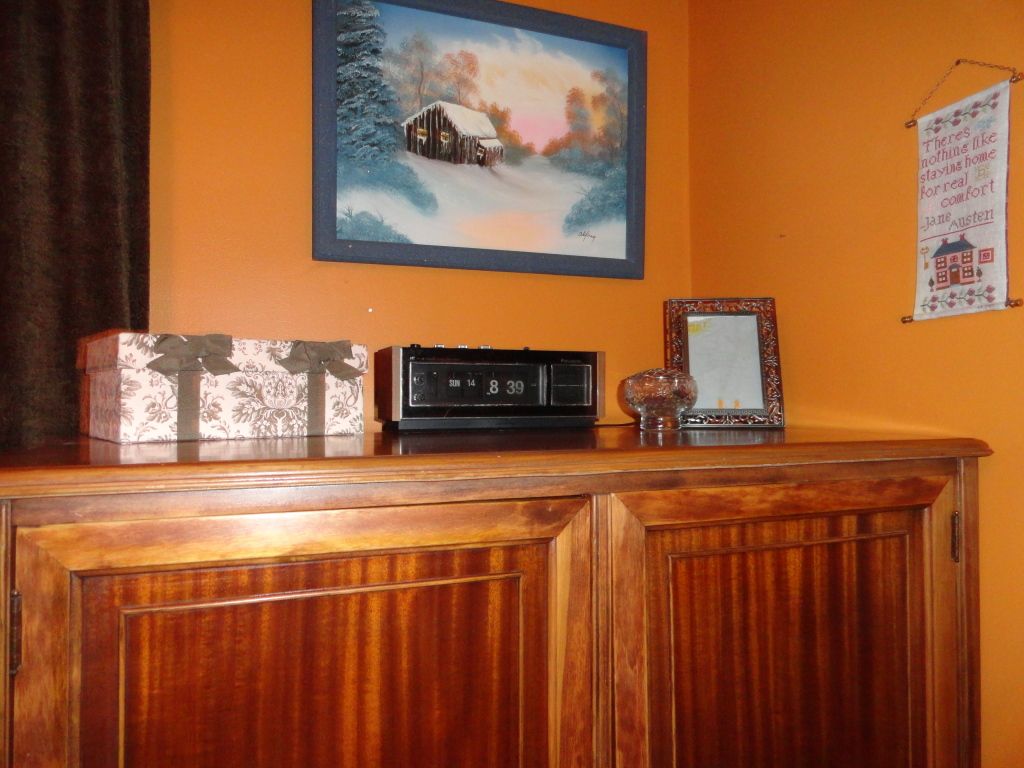 After I cleaned it off.
Some things I relocated where they belong, some I'm selling, some are being donated and you can see what is left. The fabric covered box holds love letters from my husband, handmade cards and notes from my children and a few other keepsakes. The clock was my father's and now I'm using as my clock and alarm (figure there is no reason to get a new one, when this still works!). The glass jar holds the flower my husband wore when we eloped. The framed cross stitch was designed, stitched, and framed by my younger daughter and given as a Christmas gift to me. Not pictured is a framed piece my older daughter made for me for this past Mother's Day, I will be hanging that on the wall.