A dear friend sent me some fabric, a piece of insul-bright, and a gift card to get myself a tv tray to make a portable ironing board just like hers. Here is how I made mine.
Supplies
TV Tray – doesn't need to be new, just sturdy.
Fabric
Insul-bright
Batting
Staple gun with lots of staples!
Hubby and dog watching you work are both completely optional!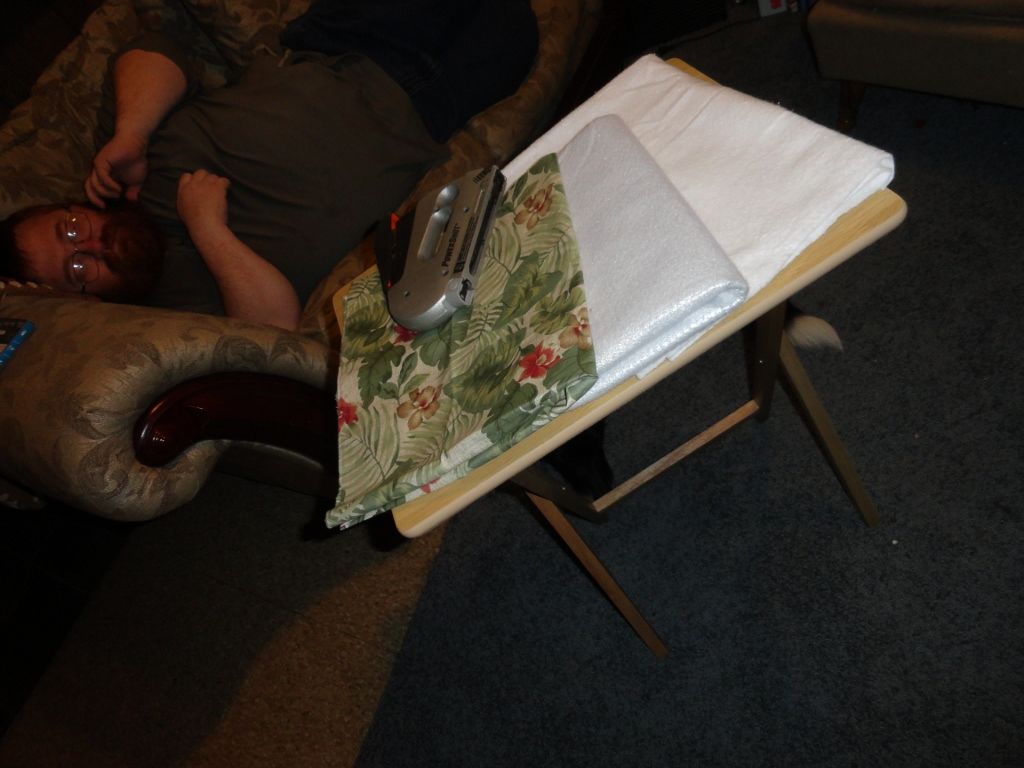 Cut material large enough to cover top, wrap around edges, and enough to staple securely onto the underside of the TV tray. I started working on the floor, but quickly realized my knees didn't like that, so I pulled out a table to work on.
Lay down a piece of batting and place the table on top, like pictured.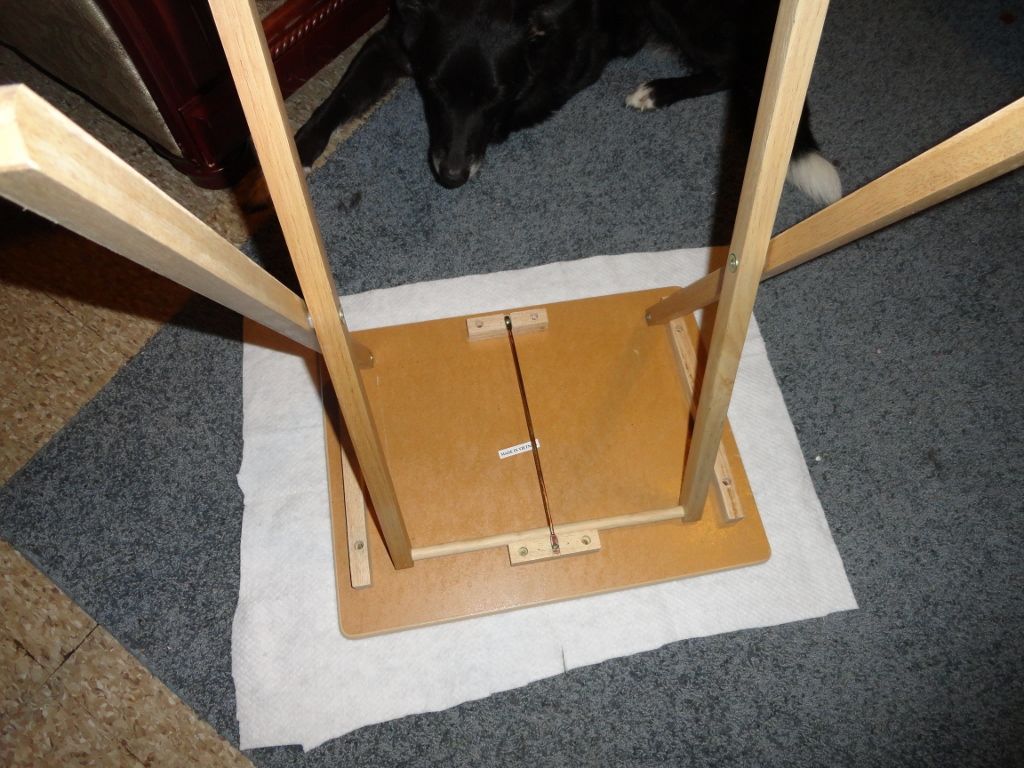 Staple the batting in place gently pulling tight to get a nice smooth finish.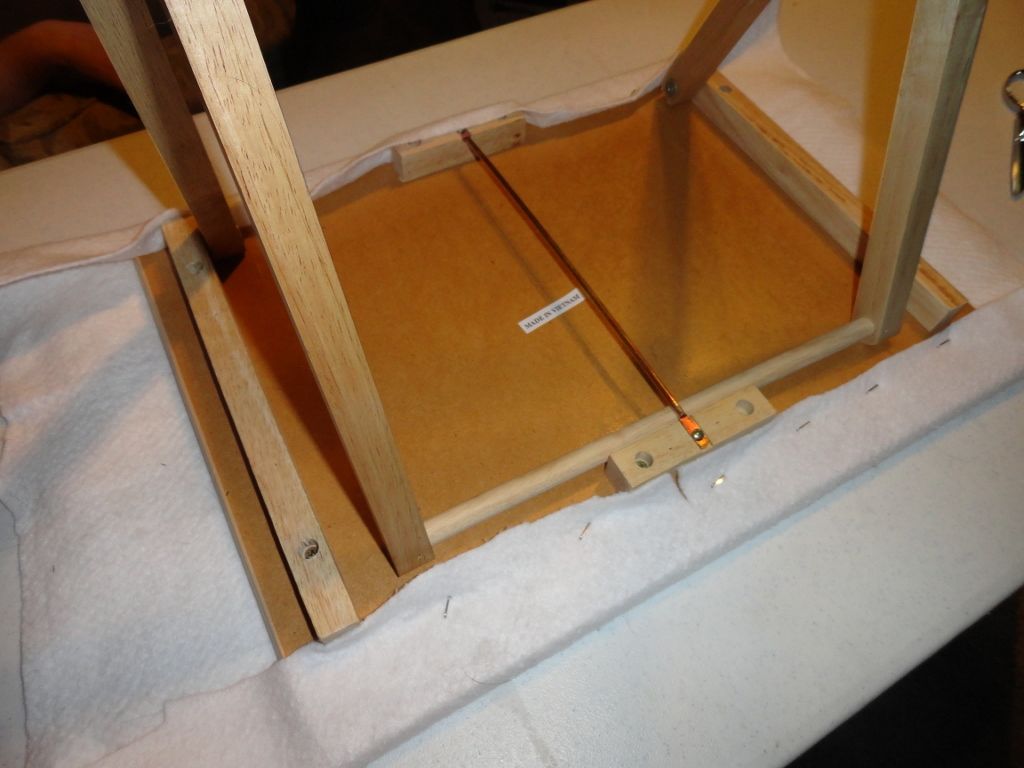 On the batting and insul-bright pieces, I wasn't too worried what the corners looked like, so I just cut off the extra material.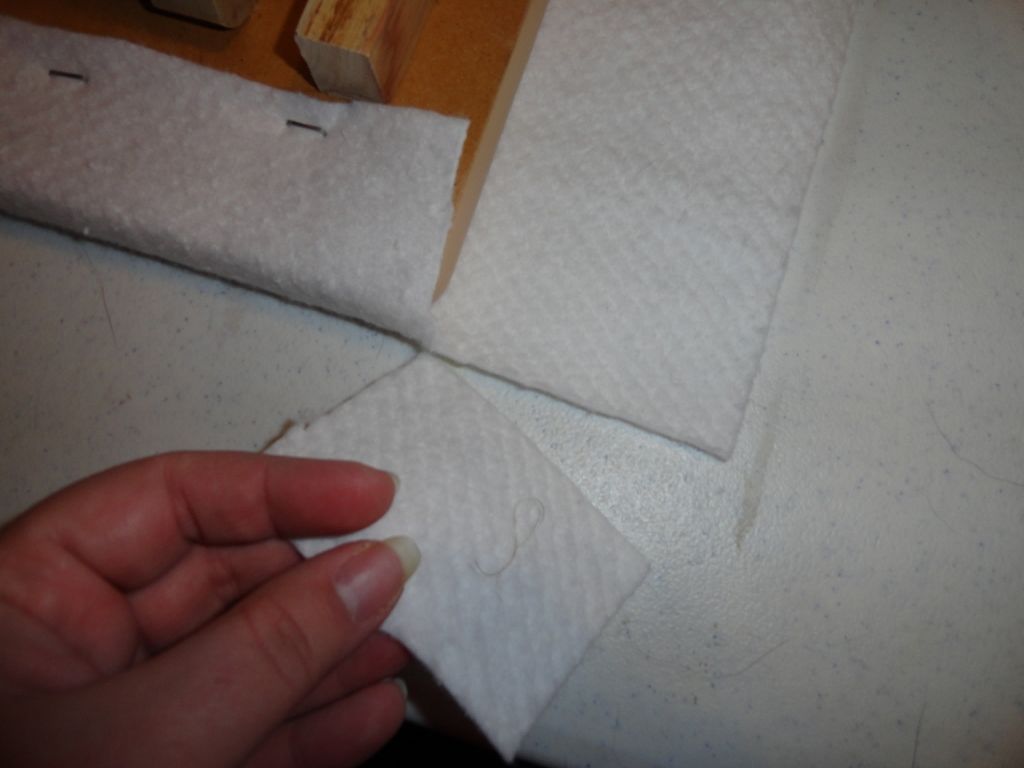 With Hubby still supervising, staple down the other sides.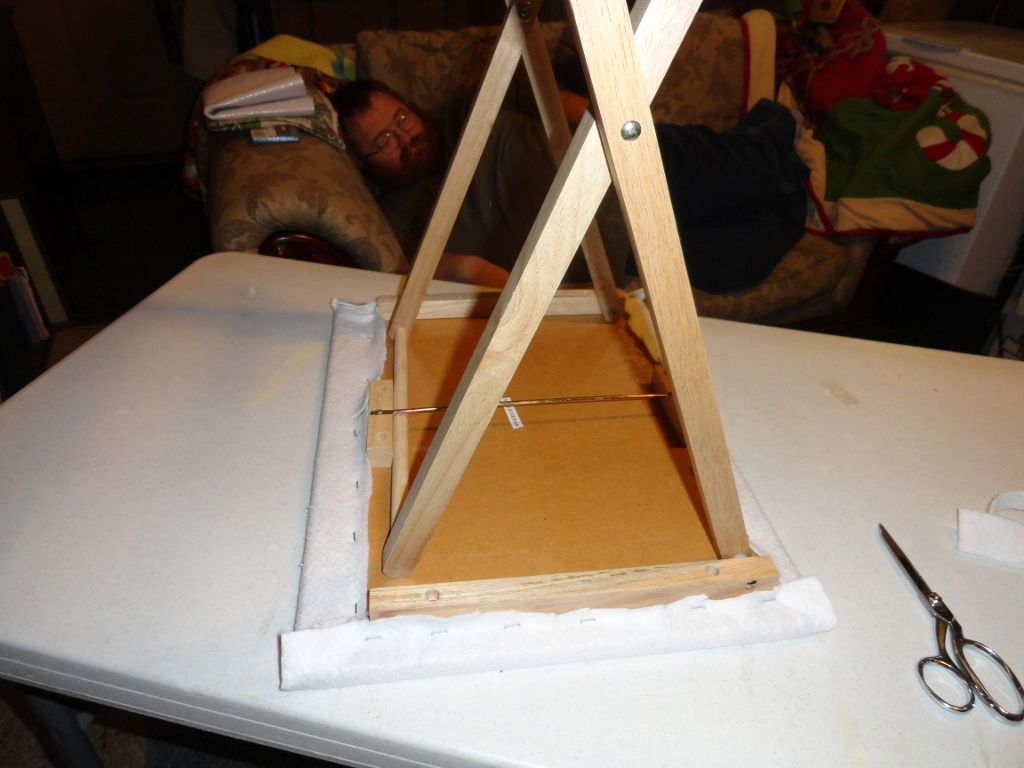 This is now what the top will look like.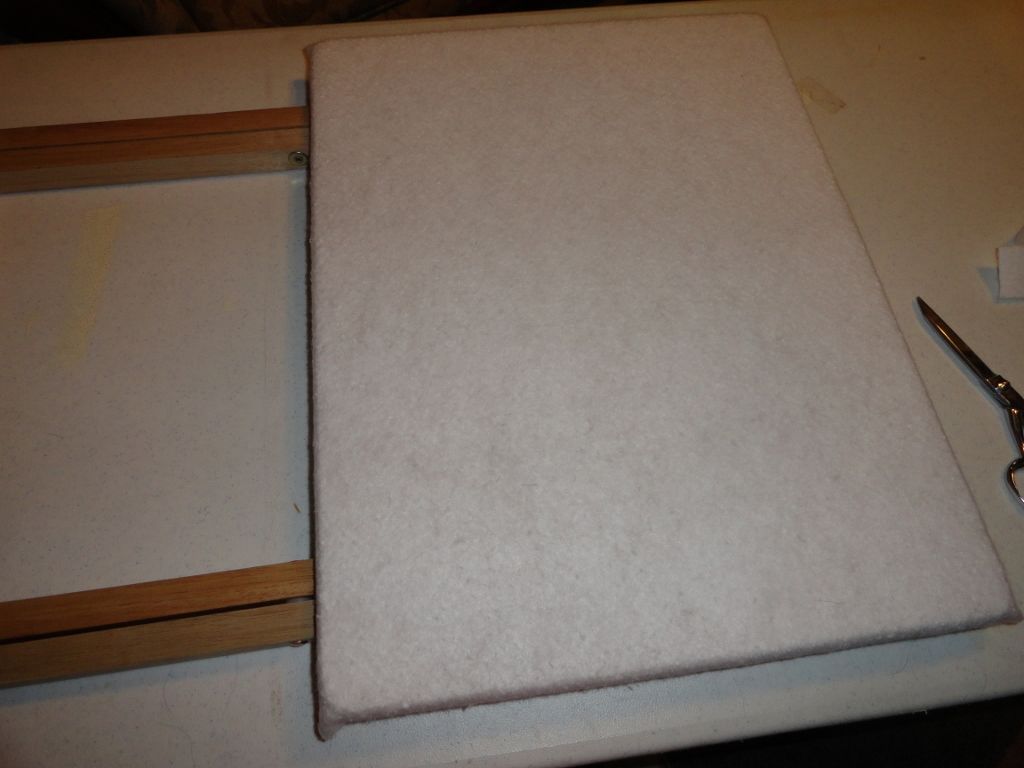 Repeat the same steps with the insul-bright.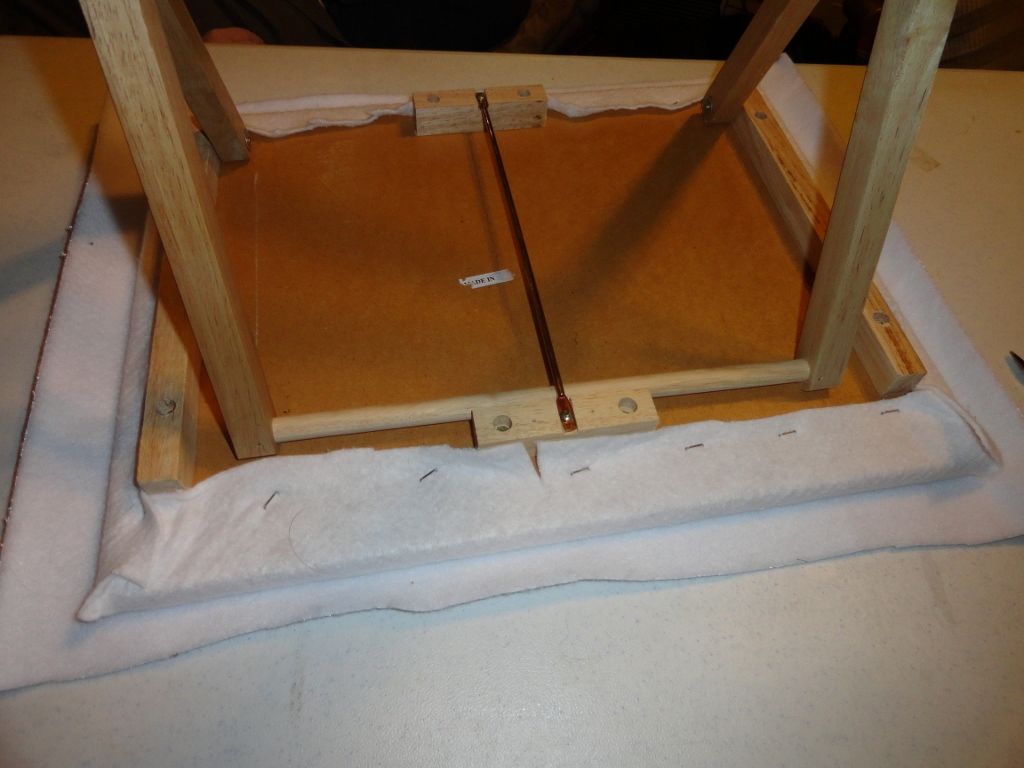 Finished insul-bright layer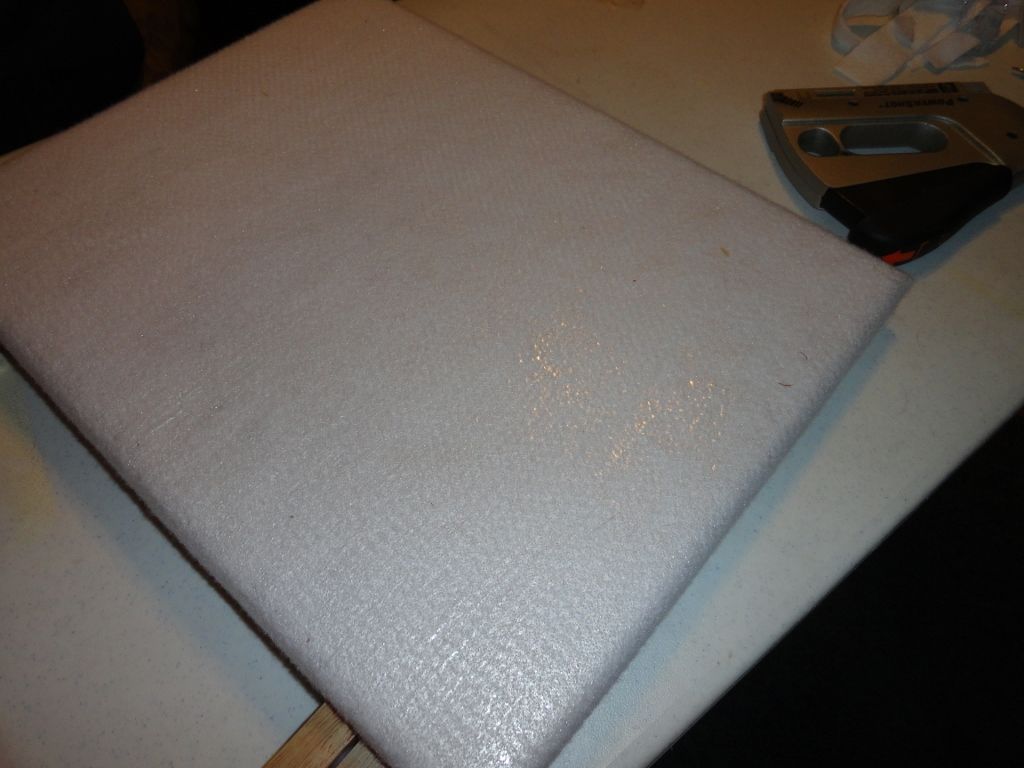 Time to add the beautiful fabric. Make sure your material is right side down, before you put the table on top of it. Then start stapling the material in place, I did both long sides first.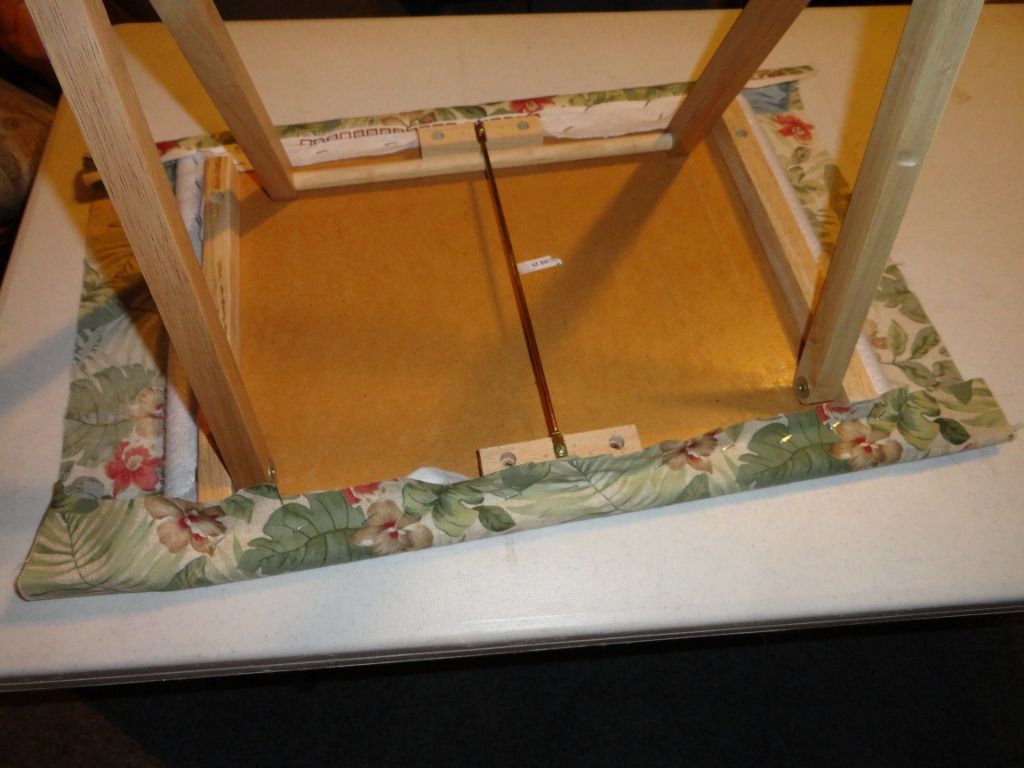 This time I want to make sure I have pretty looking corners. So I fold in the fabric to make a corner before stapling the short side in place.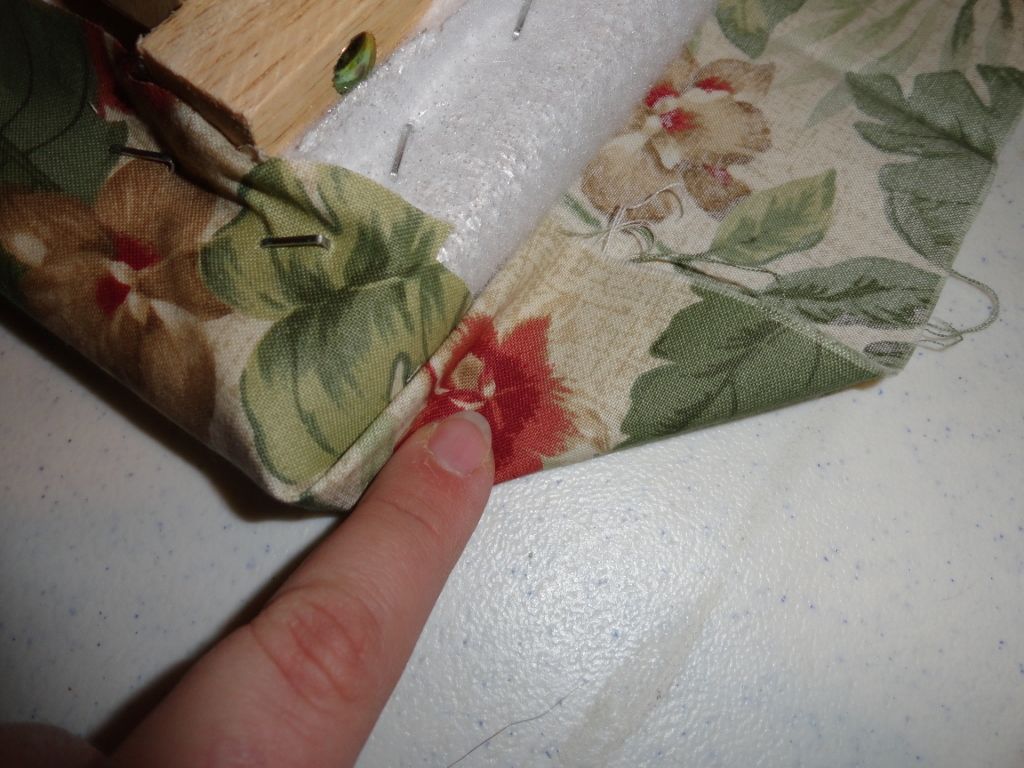 Then when I fold up the short side, you can see it make a nice looking corner.
Finished corner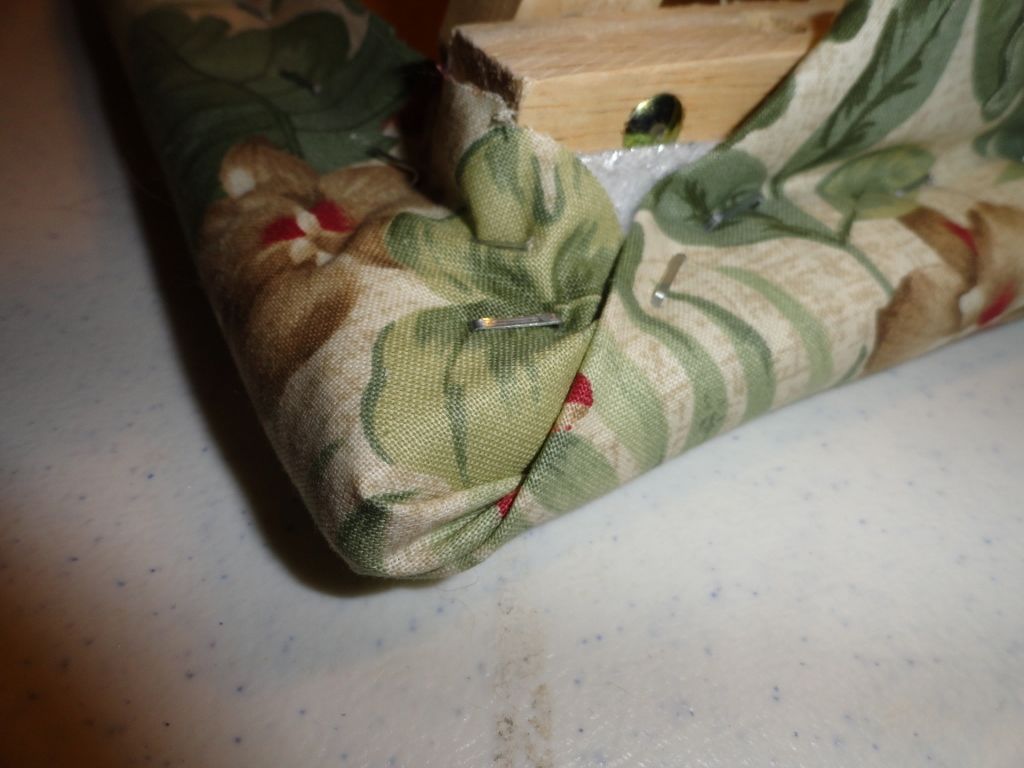 By now Hubby is asleep and the ironing table is done!
Finished!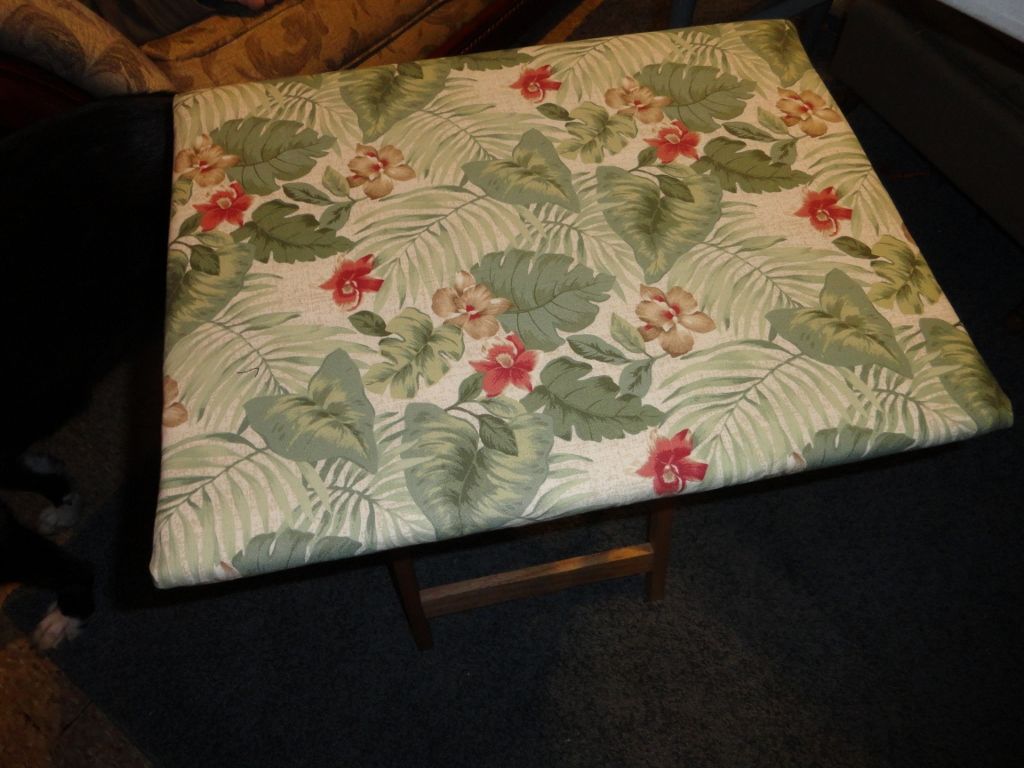 I now have my portable ironing board in place, it works great!!!!!