One of my favorite things to do is hand-make cards. Years ago I did a lot of stamping, but in more recent years I have enjoyed doing Prick and Stitch, some times called Paper Embroidery. It's is a fun hobby and pretty inexpensive.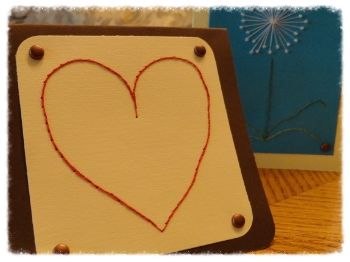 For this project you will need
red embroidery floss
a small needle (I use Piecemakers Betweens Quilting Needles
)
piece of foam or padded envelope
scotch tape
pattern – printed free from here
scissors
a pin (I use a quilting pin
, but a hat pin works as well)
Thanks for watching!
Two patterns I have for sale…
Buy the pattern here

Buy the pattern here