It's done, it's done…
June 14, 2012

Posted by Kelly

under

Gardening
well it isn't all done… but I moved all the mushroom soil!!!! There is still probably a scoop of screened top soil that I need to move, but the wheelbarrow is beyond repair, so it will have to wait. And a wonderful wonderful friend moved most of the top soil earlier in the week with the help of her son!
We now have 4 garden beds that are 6′ by 10′ and 4 that are 4′ by 4′. There is one big box for potatoes, another big box for root veggies, another big box for vertical growers, and yet another big box for runners, such as melons, grapes, and strawberries. Three of the small boxes contain different types of pumpkins and gourds that my younger daughter is growing. The last small box will be my herb garden unless my younger daughter takes that over too
These are 3 of the 4 smaller boxes.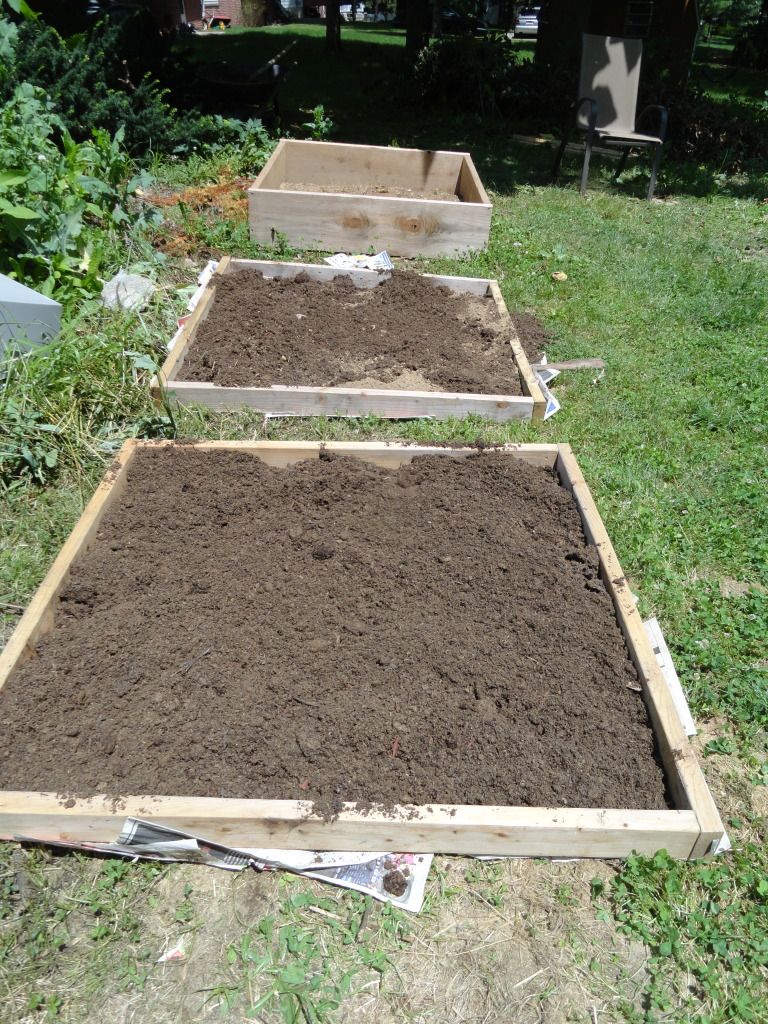 The back box on the right is full of potatoes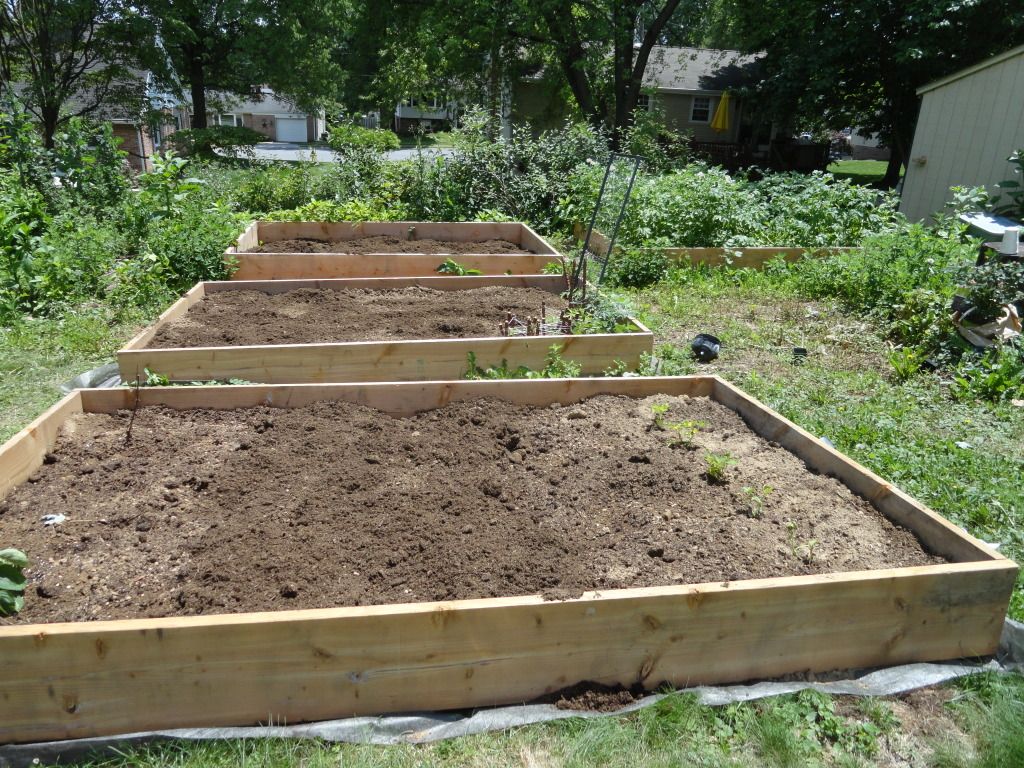 Leave a Reply