Not too late to plant your garden!
July 11, 2012

Posted by Kelly

under

Gardening
Depending on what you would like to plant it may not be too late. Some veggies need a shorter growing time or can tolerate the cooler weather. This is the perfect time to grow some radishes, lettuce, and bush beans. Check to see what you can still plant in your zone. I buy my seeds from Rohrer's and some of the packets even let me know that I can continue planting them, even mid-season.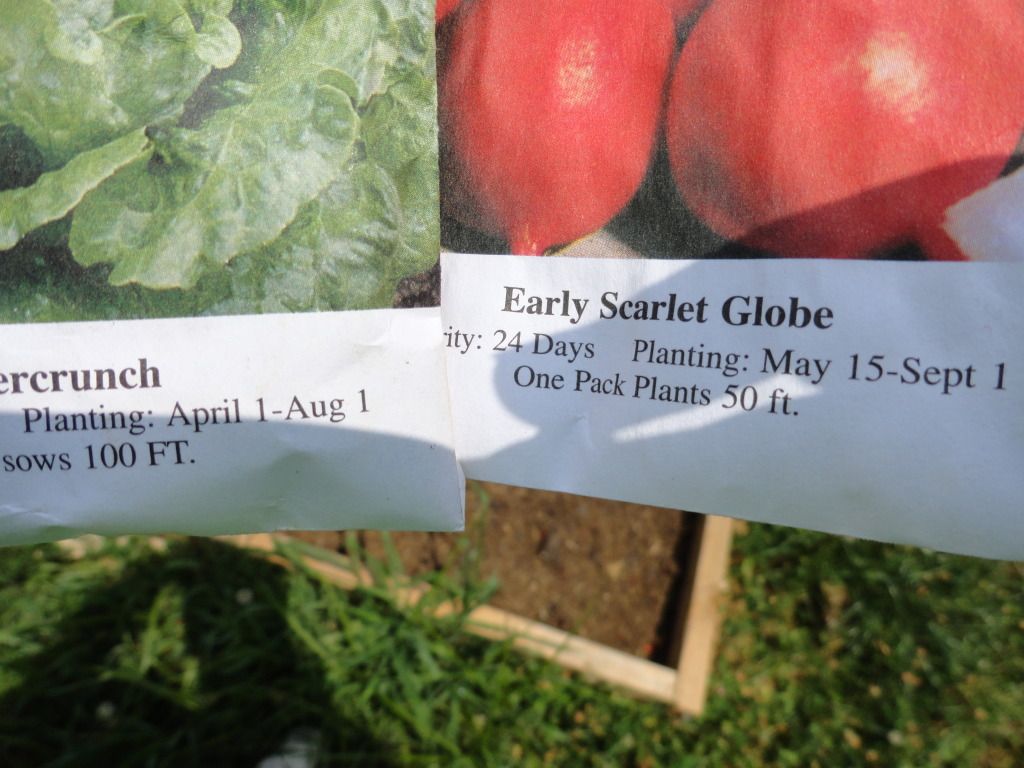 Today I planted lettuce, radishes, and peppers. I know I'm pushing my luck with the peppers, but I'm giving it a try. I'm disappointed that my onions have yet to surface. I think the heat last week did them in and it is too late in the season to plant another batch.
I'm excited to say that my potatoes are almost ready. This is what the patch looks like today.
I ended up pulling one, just to see how they look…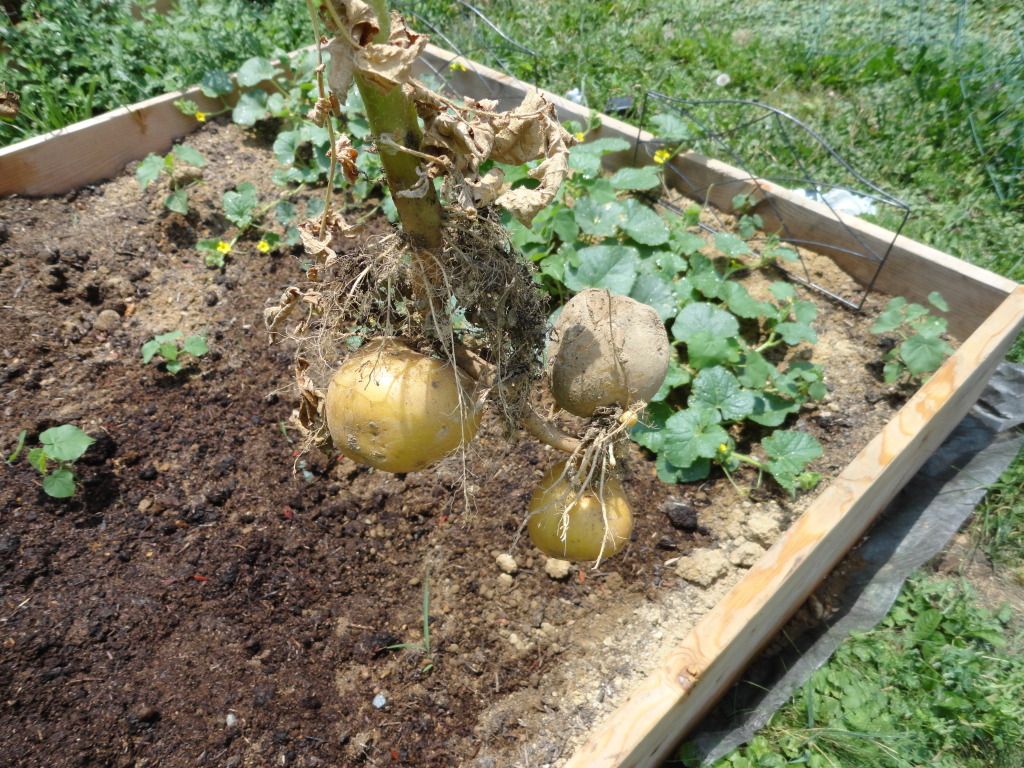 Got two good potatoes on this one! Very excited! Going to give them another week or two before I dig them all up. What is interesting is what I found growing on the plant end of the potato plant…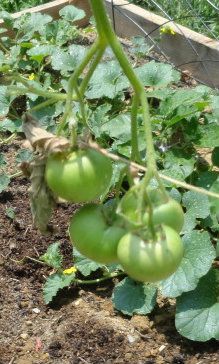 A quick google search gave me my answer as to what they are….
Q. My potato plants flowered and formed green fruits that resemble small tomatoes. What are they?
A. These small seed balls are the fruits that contain the true seeds. They are not edible. Except for breeding purposes, growing potato plants from the true seeds in these fruits is a troublesome and unrewarding exercise.
Thank you University of Illinois for the answer!
My beans are growing, my tomatoes looking good, my cantaloupe, and other "running" plants are looking wonderful.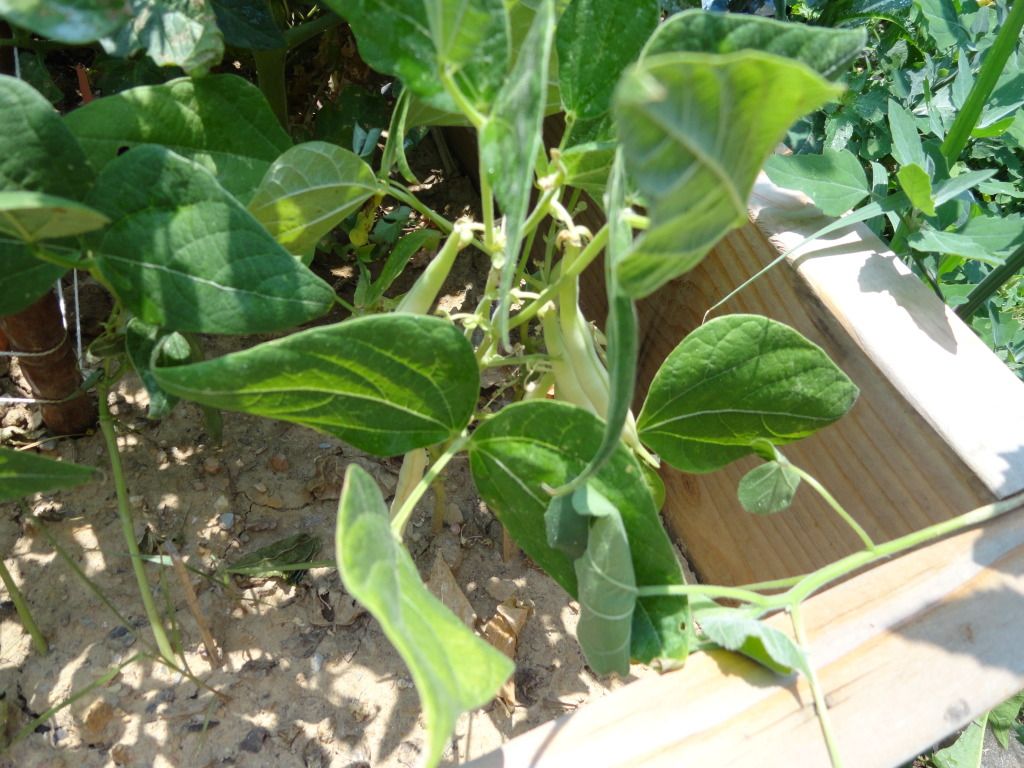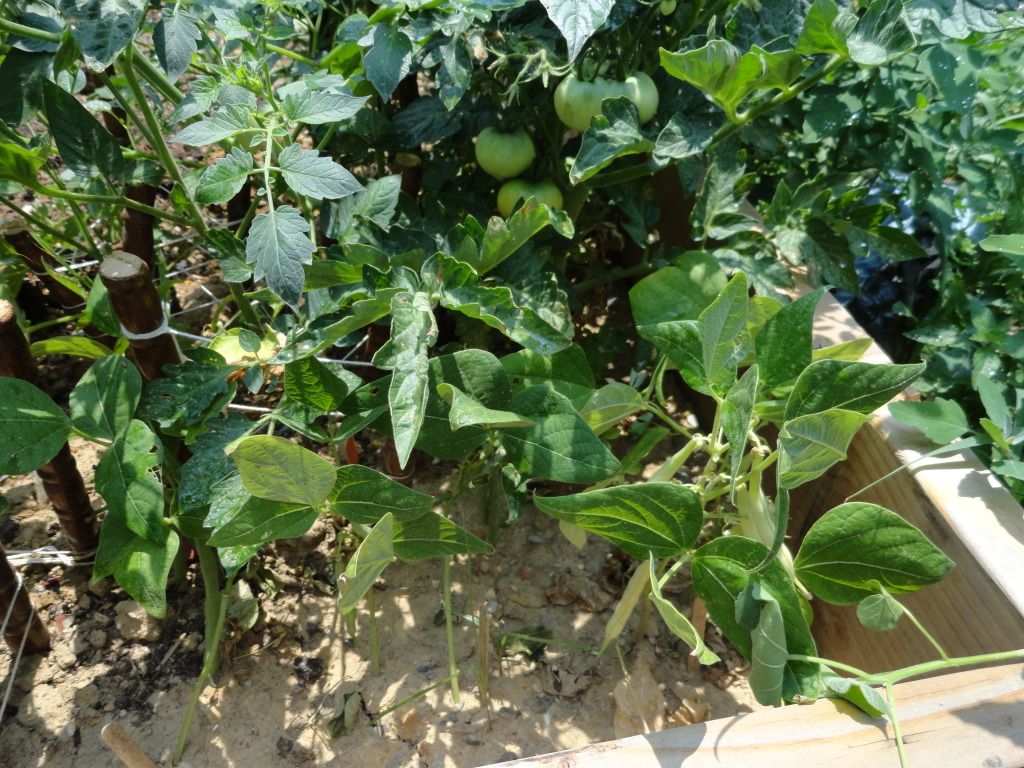 Younger daughter's pumpkin patch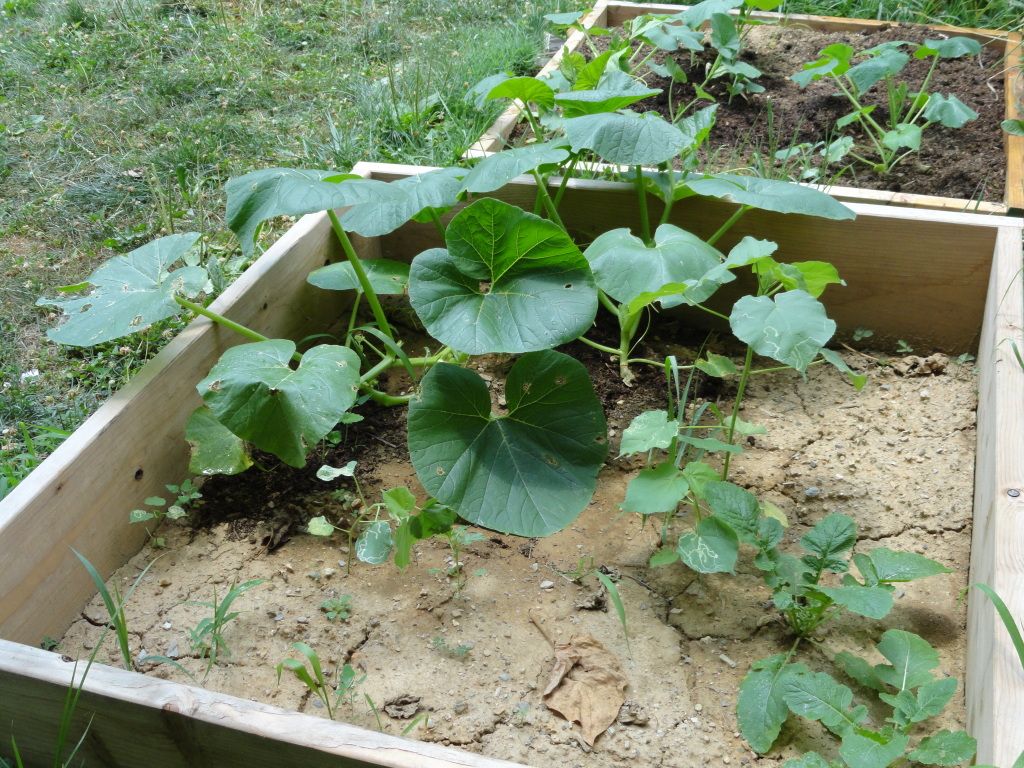 Leave a Reply