Quilting patterns – New free ones!
May 14, 2012

Posted by Kelly

under

Everyday
I don't get nearly as much time as I would like to sew, but I love to look at patterns and fabric! Here are some new ones that I think are great and hope to make one day.
Captain Jack Sparrow – This one is amazing and free! It is a paper pieced pattern. Don't know how to paper piece? Don't worry, at the bottom of this post is a video I created to teach foundation paper piecing.
Pitcher with glass – This is also a free paper pieced pattern. I plan to use lemon slice material in the pitcher and glass and create a table runner with this pattern as the border.
Watermelon – Oh I love watermelons. I have a few cross stitches I did in watermelons, but I have yet to make a quilt. This quilt pattern is traditionally pieced with applique.
Before I start going crazy with new quilts, I really should finish some of my UFOs (unfinished objects). Here are a few of them.
This is a Legend of Zelda quilt I started for my husband, I'm in the process of quilting it now. It is taking me a while because after about an hour my hands really hurt trying to fit this quilt through my small machine.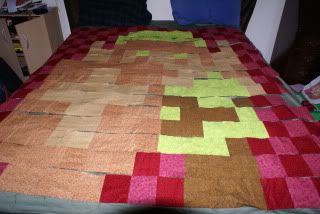 These are two stars I made for my "Bazinga" quilt. I really enjoy the show the Big Bang Theory, but I haven't seen any of the new ones this season because it is the same night as my choir practice. Anyway, I started this about halfway through the first season. The plan is for it to be a lap quilt to use while watching the show.
See all my fruits and veggies? I love this quilt, it is actually one of my first paper pieced quilts. I don't know why I haven't finished it. It is still hanging on my design wall.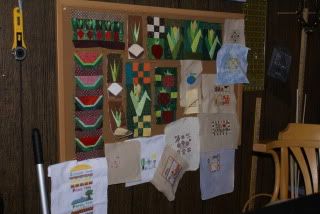 My airplane quilt. This has some painful memories, so it has taken a long time to finish, but I am nearly done hand stitching the binding on. Then it will probably find a home in my cedar chest.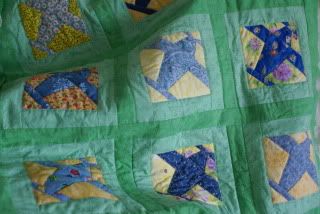 Oh it's so cute and so not finished
I started this as an American Girl Doll quilt and for whatever reason it isn't done.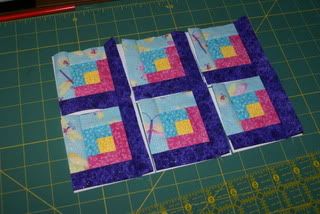 Leave a Reply