Select Mutism, Personal Story, and Quilt giveaway – Ends October 1, 2012
September 11, 2012

Posted by Kelly

under

Giveaway
Thank you to all of you that shared the giveaway and helped my daughter! Sadly we didn't reach the goal needed to schedule the first appointment, so I extended the fundraiser another 30 days. The giveaway, however, has ended! Thanks to The Random Number Generator, the winner has been selected!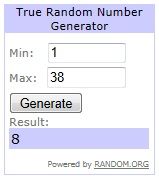 "Kristen LowerySeptember 22, 2012 at 8:27 pm(Edit)
Tweeted about it.
https://twitter.com/Kristen_Lowery/status/249666077401948160″
****************************************************************************************************************************************
I consider myself a very open person, but there are a few things that I don't share often. One of those "things" is the struggles my younger daughter goes through daily. My younger daughter, Emma, was diagnosed with select mutism just over two years ago. She has spent her life, outside the house, in silence. At home she is a delightful, happy, talkative pre-teen, but once there are other people around, she is unable to speak. When she was younger, we thought she was just shy and quiet. As years went by and people started to think she was being rude, we started to wonder what we could do to help her. There was a time when she felt "safe" that she would speak a word or two to others, but not anymore. It was just over two years ago that I decided to seek out professional help. We had appointments with 5 professionals, each one diagnosed her as a Select Mute. She started traditional therapy and occupational therapy shortly thereafter. After a year of no progress, one gave up and we decided to stop seeing the other.
My husband is now at stage 5 kidney failure and on dialysis. As his health declined, Emma shut down more and more. She is to the point where she doesn't want to go to any event where there might be people. It is heartbreaking. I spent several months researching options. I found a great place that seems to be our best option at helping her. They only treat select mutes and have an excellent success rate.
I want my daughter to have the best chance at a great future. I want her to be able to play with children and to make friends. I want her to call her friends on the phone and whisper secrets and just be a kid.
The center we want to take her to doesn't accept insurance, doesn't have any financial aid/help, and costs a small fortune. A few weeks ago I started a fundraiser to raise money to pay for the initial appointment and 11 follow up therapy appointments. We will still have the extra cost of the gas to the appointments since the center is a few hours away.
I would do just about anything to give both my girls the best chance at a great future, as I'm sure many parents out there would. Please help me get Emma the help she needs.
I realize that some of you won't be able to donate money, so I'm asking for help promoting the fundraiser. For those of you that can give, even if it is just a few dollars, we really appreciate it. To help encourage the sharing of the fundraiser, I stayed up late tonight to finish this quilt.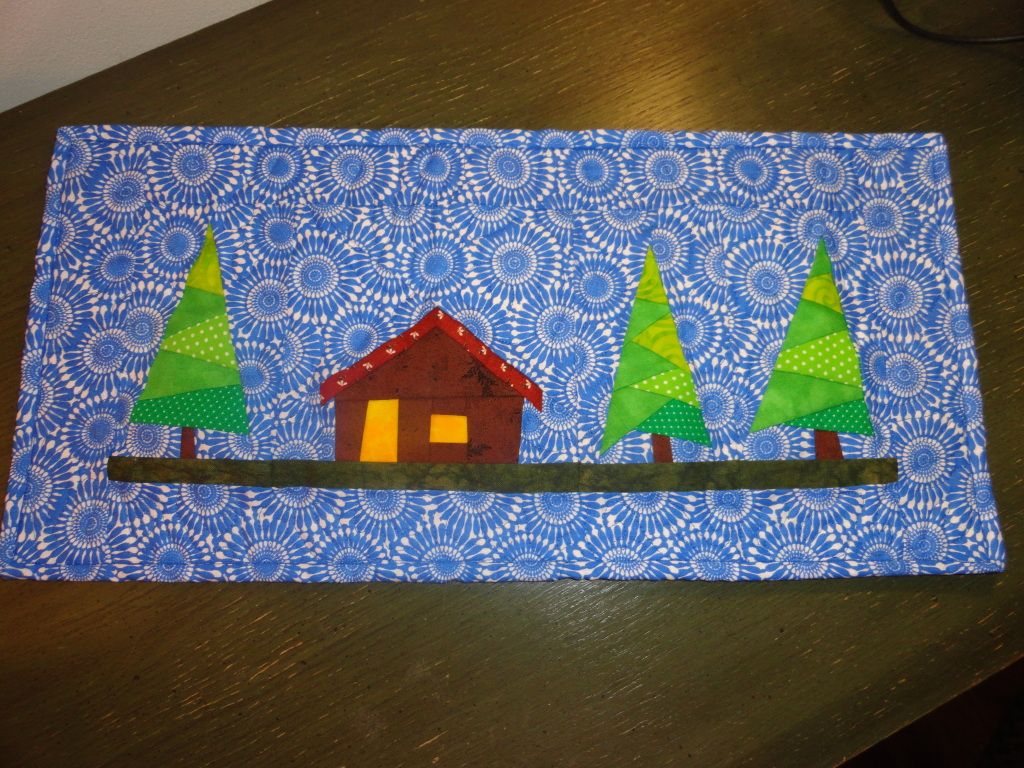 This quilt was pieced and quilted by me. It has a little cabin and some trees, the trees are my favorite
It measures 17″ by 8 1/2″. Would look great on any table!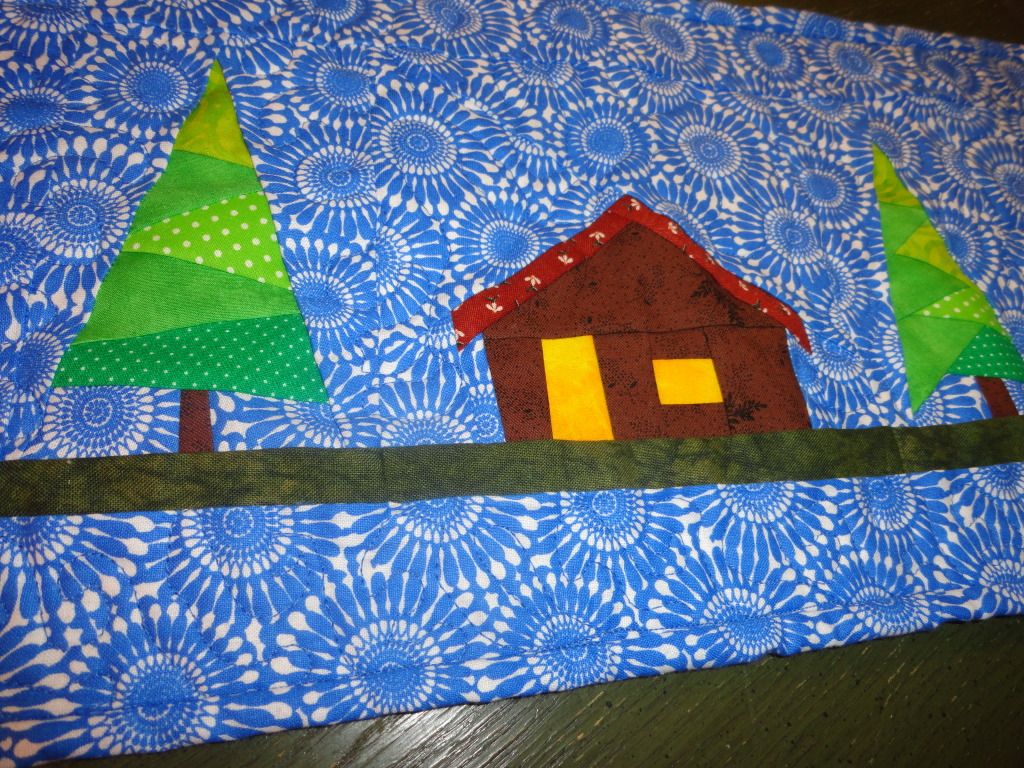 How would I like you to promote it to enter the giveaway?
Pinterest – Create a board called Select Mutism Awareness and Pin the Fundraiser. Find the link to the fundraiser here. You are also welcome to repin as many of the Select Mutism pins that are posted on my board. After you are done with your Select Mutism Awareness board, please come back, leave a comment with a link to your board. This counts as one entry in the giveaway.
Facebook – Share the fundraiser link with all your Facebook friends, please, if possible, make the post public, so that even more people can see it. After you post it on Facebook, please leave a comment with the link to your post. This counts as an additional entry.
Twitter – Tweet about the fundraiser and the giveaway. Please leave a comment with a link to your tweet. This counts as an additional entry.
Giveaway Ends October 1, 2012 at 11:59pm and is open to residents of the US and Canada, 18+ years. A winner will be selected at random using a number generator. Make sure your email address is correct, so if you are the winner I can contact you. The winner will have until October 5th to respond before another winner is selected.
Thank you for taking the time to read this post, promote the fundraiser, and for any donation you are able to give. Thank you for giving my daughter a chance to be a "normal" preteen.
40 comments on "
Select Mutism, Personal Story, and Quilt giveaway – Ends October 1, 2012

"
Leave a Reply