Today I am thankful for friends
October 12, 2012

Posted by Kelly

under

Thankful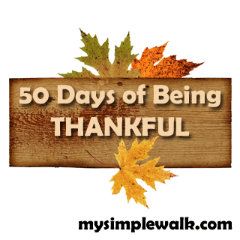 Three years ago my husband was diagnosed with Polycystic Kidney Disease which is the cause of his kidney failure. Since then friends have been such a huge and amazing blessing to us. Especially the last 4 months, since hubby started dialysis. Friends from church helped us clean out our basement, they worked on the yard, and cleaned our gutters. Friends from our homeschool group also came to help with the basement and brought us supplies for dialysis like paper towels, antibacterial wipes, and antibacterial soap. Then today a very sweet couple gave us an entire cooler filled with meat! And then there are unknown friends that surprise us with a gift card in the mail that allowed us to take a day trip on Saturday where those beautiful fall pictures were taken. Most importantly, our friends have prayed for us. What an amazing gift friends are!
Thank you God for all my friends!
If you like you may grab the button, share this post on twitter, or add your link to the linky below. The linky will run for 50 days, so you can keep adding posts as you post them for what you are thankful for that day. I can't wait to read what you write!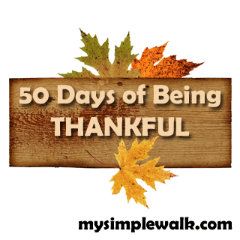 Leave a Reply