Tomato Webs – Use those old cribs!
Our younger daughter, who is now 12, slept in a crib that is now illegal to sell. I decided to see what I could use the parts for.
The metal bottom makes a great trellis. I'm using it for growing my green beans.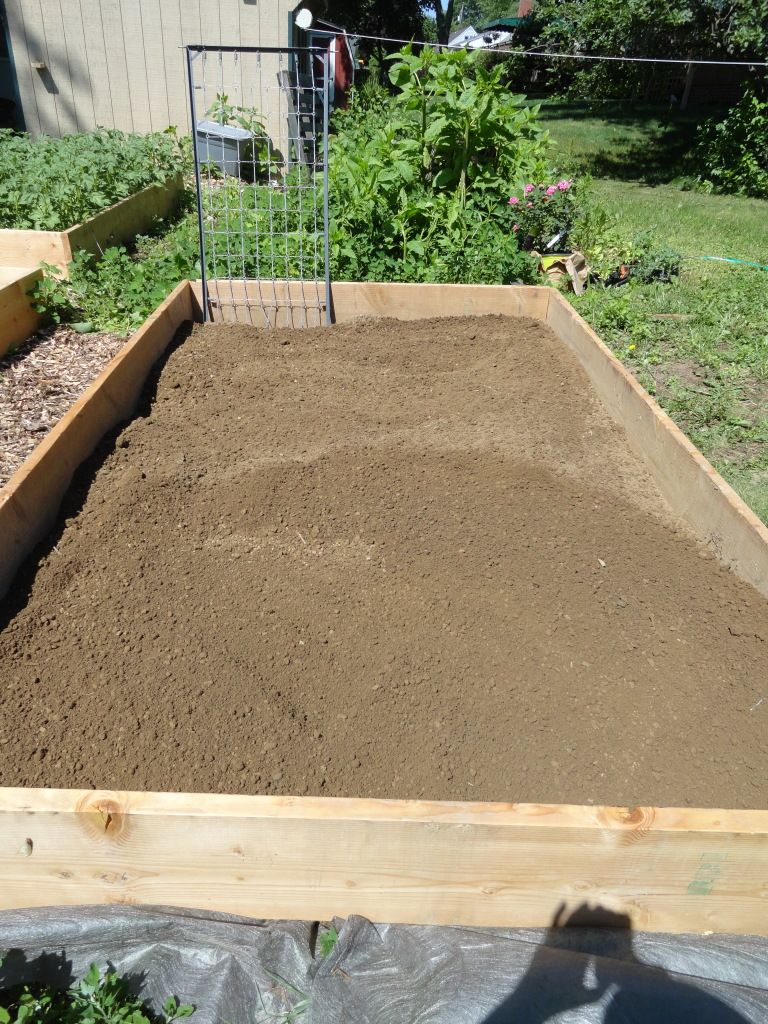 The part I'm most excited about is using the spindles from the crib sides as tomato webs. Tomato cages run from $4 to $8 at the local hardware stores, so I found a free option. Hubby removed the spindles from the old crib and then I cut them in half. Using a thick cotton string, I created a web with three of the spindles. If you want a taller web, either leave the spindles full sized or cut off only what you don't want to use.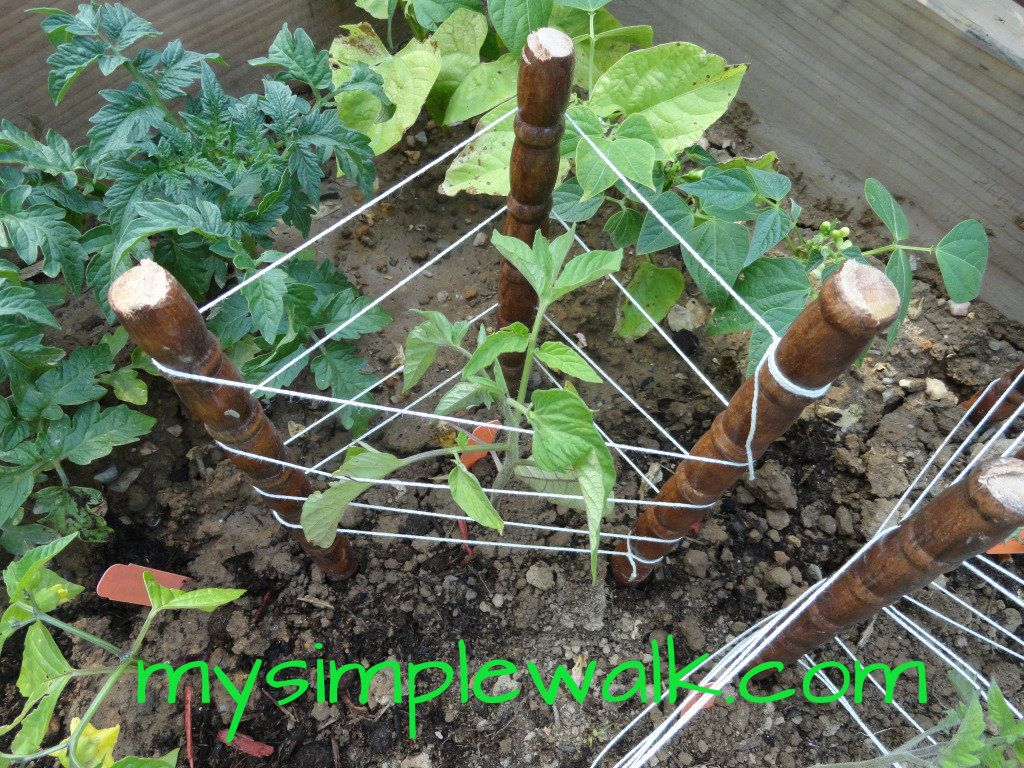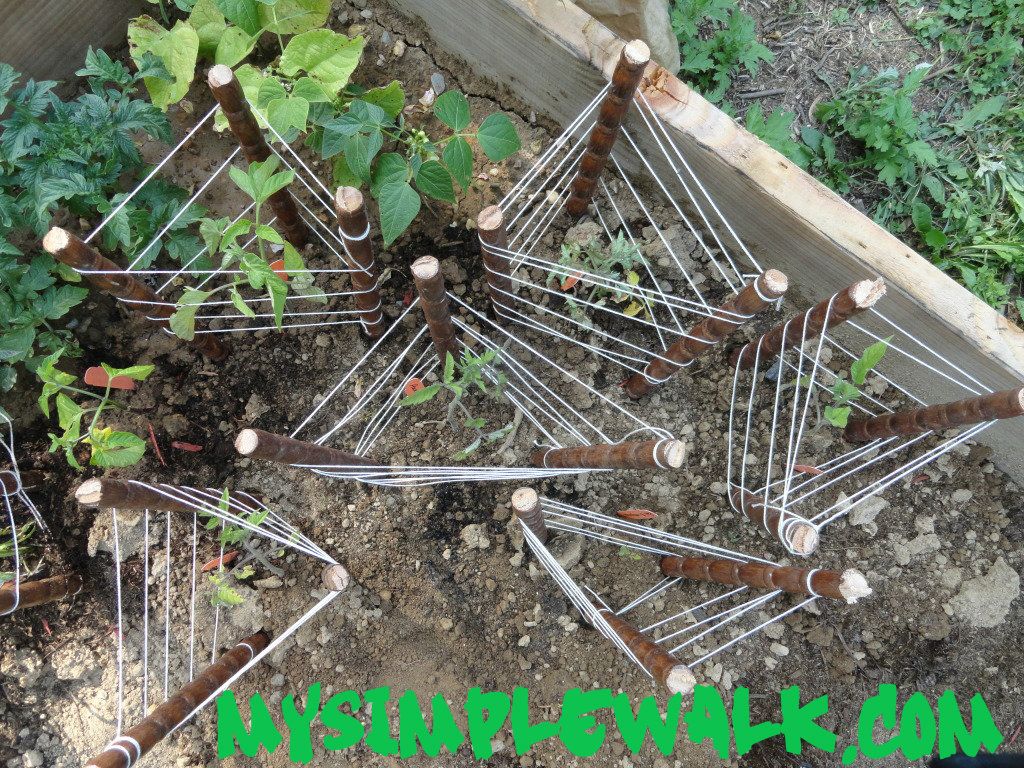 Tomato Web Village
There is still a lot of work to do on the gardens, but now all 4 large boxes are complete. There is still soil to move from the driveway to the last garden box. The pile of wood mulch to move into the paths between the boxes and more planting to do, but I'm pleased with how things are going!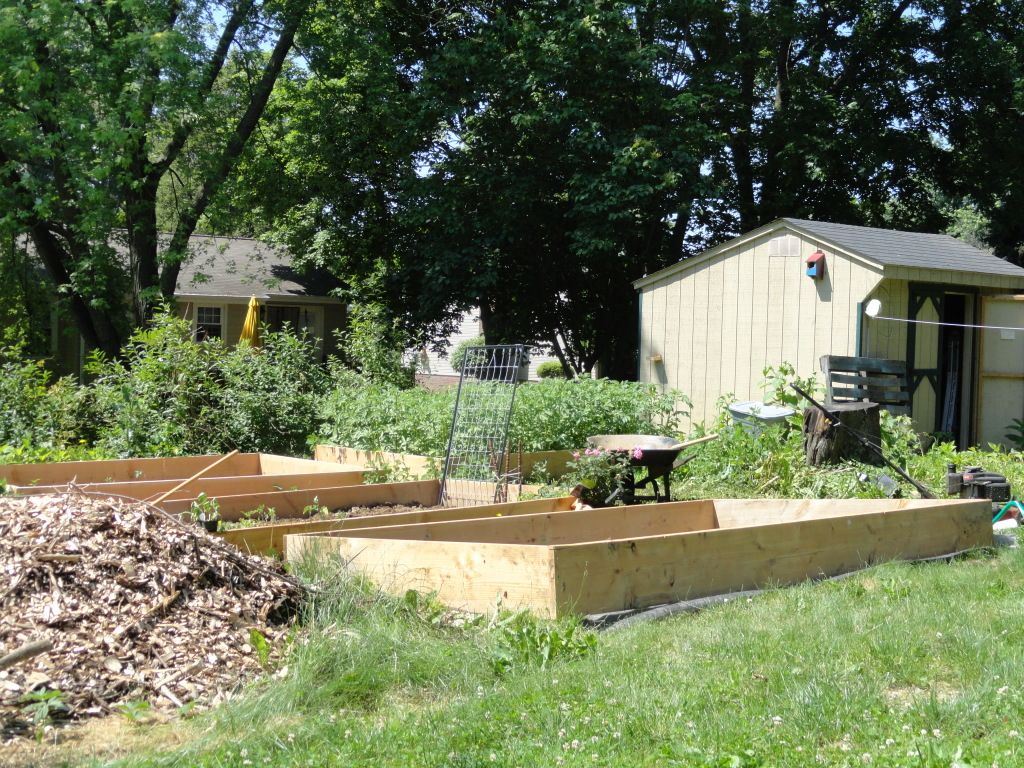 How is your garden growing? I would love to see pictures!!!!!
Leave a Reply